E-commerce Business Types
BUSINESS-TO-BUSINESS
B2B
What is Business-To-Business?
Business-to-business (B2B), also known as B-to-B, is a form of transaction between businesses, such as one involving a manufacturer and wholesaler, or a wholesaler and a retailer. Business-to-business refers to business that is conducted between companies, rather than between a company and individual consumer. Business-to-business stands in contrast to business-to-consumer (B2C) and business-to-government (B2G) transactions.
BUSINESS-TO-CONSUMER
B2C
What is Business-To-Consumer?
The term business-to-consumer (B2C) refers to the process of selling products and services directly between a business and consumers who are the end-users of its products or services. Most companies that sell directly to consumers can be referred to as B2C companies. B2C became immensely popular during the dotcom boom of the late 1990s when it was mainly used to refer to online retailers who sold products and services to consumers.
BUSINESS-TO-GOVERNMENT
B2G
What is Business-To-Government?
Business to government (B2G) is the sale and marketing of goods and services to federal, state, or local agencies. In modern lingo, there are three basic business models: business to consumer (B2C), business to business (B2B), and business to government (B2G). B2G is not an insignificant chunk of business. Government alone spent anywhere between billion per year. Notably, a portion of their businesses is spent on small business suppliers.
CONSUMER-TO-CONSUMER
C2C
What is Consumer-To-Consumer?
Customer to customer (C2C) is a business model whereby customers can trade with each other, typically in an online environment. Two implementations of C2C markets are auctions and classified advertisements. C2C marketing has soared in popularity with the arrival of the Internet and companies. C2C businesses are a type of business model that emerged with e-commerce technology and the sharing economy.
---
YOUR TICKET OF BECOMING SUCCESSFUL IN THE B2B MARKETPLACE
Types of B2B marketplaces

Types of B2B Sales Methods and Models

---

Traditional Sales Methods

It is an old school short-term selling method.
The key is to get bids and quotes into the marketplace on a daily basis and hope the bid is good enough to get the sale.
It is mainly based on building quotes and proposals without really having a relationship with a buyer or even understanding the buying criteria. That's it creates high random expenses.

Order Takers

This is more an inbound process whereby the customer or prospect calls into a customer service or inside sales team to place an order.
Somewhat related to the traditional selling model due to the fact b2b sales people have called on the prospect and left information. 

Commodities

Closely related to the traditional model with one exception. This model was created due to poor sales skills by the traditional sales teams.
Commodity nature of bidding on low pricing to make a sale. 
Commodities include copper, gold, paper, etc

Relationship

Closely related to the traditional model with one exception. This model was created due to poor sales skills by the traditional sales teams.
Commodity nature of bidding on low pricing to make a sale. 
Commodities include meat industries, raw materials industries – copper, gold, paper, etc

Return On Investment - ROI

ROI selling is making a big comeback during the tough economic times.
The higher the ROI, the greater the probability of success from your solution sales transaction. 
it is regularly used by Buyer's (Financial  and C Level executives) for large or material purchases.

Consultative selling

The simple overview of consultative selling is to act like a peer with the decision maker, ask excellent questions to uncover problems and issues you can fix, create business plans to fix the problems or issues and show the decision maker both the ROI and payback period of your business solution or offering.
This method is found more in the major account or national accounts arena and is not used very often in the short term make a sale model. Here, you are focused upon developing an account rather than making a sale.

Value added

One of the most overused and least understood sales models today.
A source of high-profit selling if used properly
Requires a more professional approach based upon the questioning system to uncover issues and consequences to the status quo.

Other B2B models

Vertical (vortal) and horizontal marketplace.
Local and global market places.
Listing Fee business model.
Subscription-based business model.
Commission-based business model
One-to-many and many-to-many business model.

Benefits of B2B marketplace

Benefit of your B2B at mdacapitalinvest.com

---

Scalability

Opening new sales channels and continuously reaching new market segments.
Creating and testing compelling content for your targeted B2B buyers.
Adopting extensible B2B ecommerce cloud solutions.

Improved efficiency and productivity

Through integrated back-end businesses such as Enterprise Resource Planning (ERP).
Automated ordering and workflows that eliminate the need to reconfigure data in independent systems, thereby reducing the possibility of errors. This further improves the efficiency of shipping processes and increases order throughput.

Increased Sale

Offering relevant suggestions to customers on the site.
Encouraging them to purchase related items or items with more features and functionalities.
Providing self-service capabilities, B2B ecommerce websites allow customers to order or reorder easily based on previous purchases, including negotiated prices and personalized preferences. This not only increases sales, but also improves the mean order values.

More Customers

Leveraging the power of search engines to connect with B2B Buyers.
Developing a responsive B2B e-commerce site at mdacapitalinvest.com with rich SEO-friendly content, to locate new visitors and convert them into customers.

Improved Brand Awareness

Trough mdacapitalinvest.com that provides your business with an online presence, thus giving you control over your brand. This allows you to promote, grow and strengthen your brand both locally and internationally.
Through mdacapitalinvest.com, which generates additional brand awareness benefits, including the main marketing tools for a sustained online presence and visibility of your products and services.

Analytics capability

Trough mdacapitalinvest.com that provides you a perfect platform to launch comprehensive analytics campaigns of your products and services. This will help measure and evaluate your sales effectiveness, product mix, inventory turns, customer sales effectiveness and customer engagement.

Exceptional customer service

Opening new sales channels and continuously reaching new market segments.
Creating and testing compelling content for your targeted B2B buyers.
Emphasise on full customer satisfaction.

Improved sales engagement

Take advantage on mdacapitalinvest.com portal and launch your comprehensive 2B2 activities.
mdacapitalinvest.com will improve your sales teams' visibility into customer orders, pricing and history while traveling or working remotely.

How to succeed in B2B

Become a successful B2B Seller today

---

Cooperation and partnership

Building Team in the same field of business at mdacapitalinvest.com that help close a deal. 
Sharing e-mails and telephone numbers with your new and potential Buyers and start building a genuine business relationship.
Permanently keeping intouch with your existing Buyers at mdacapitalinvest.com.

Measuring and evaluting all your activities

Keeping track records of all your business activities e.g. of what results the different businesses provide.
Endeavouring to know your clients.
Finding out how to prioritize and how to allocate your time in the best way - do not forget that "Time is Money".
Avoiding time-wasters, speculators or anything that make you spend time doing something that is unnecessary or does not produce any benefit.
Focusing on scheduled activities to meet tragets or goals in time.

Follow-up and support

Keep contacting you clients and sending them offers and business proposal. Never give up just because you do not get the deal at the first contact.
Make sure that your clients are receiving the right support and in time to keep their businesses running uninterruptedly
Keep motivating them to purchase related or alternative items or items with more features and fun.
Develop a strategy for how you approach the lead or customer in different ways over a longer period of time.

Knowledge of your own products and servces

Leveraging the power of search engines to connect with B2B Buyers.
Develop a strategy for how you approach the lead or customer in different ways over a longer period of time.

Transparency and honesty

Lay emphasis on honesty in every single business activity.
Through Never strech the truth to get a deal, because soner or later it will affect you negatively.
If your service or product cannot meet the  customer expectations, then you must tell them openly, providing all the necessary information, reasons and alternative.
Always endeavour to openly advise the customers about all the requirements of their needs, when they buy complex products. Some products need to be satisfactorily developed with given specifications and standards before products and supply with the necessary warranties.

High activty

No shortcuts to good sales results.
High activity is never enough for achieving good sales results.
The more email you send or the more calls you make, the greater the chance that you will reach the right Buyer at the right time.
"Don't miss 100% of the shot you didn't take" by Wayne Getzky.
---
export and Import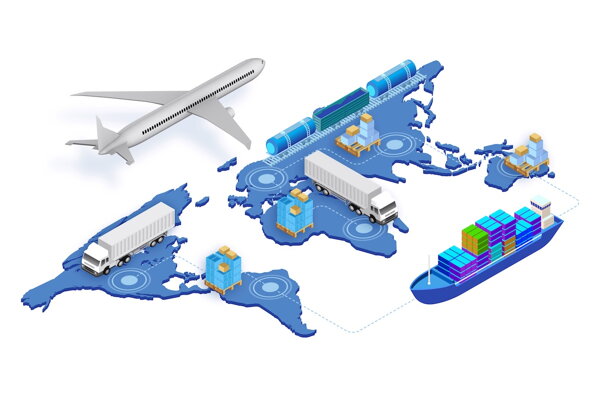 WHAT IS EXPORT?
Exports are goods and services that are produced in one country and sold to buyers in another. Exports, along with imports,make up international trade. The seller of such goods or the service provider is an exporter; the foreign buyer is an importer. Services that figure in international trade include financial, accounting and other professional services, tourism, education as well as intellectual property rights. Exportation of goods often requires the involvement of Customs authorities.
Understanding Exports
Exports are incredibly important to modern economies because they offer people and firms many more markets for their goods. One of the core functions of diplomacy and foreign policy between governments is to foster economic trade, encouraging exports and imports for the benefit of all trading parties.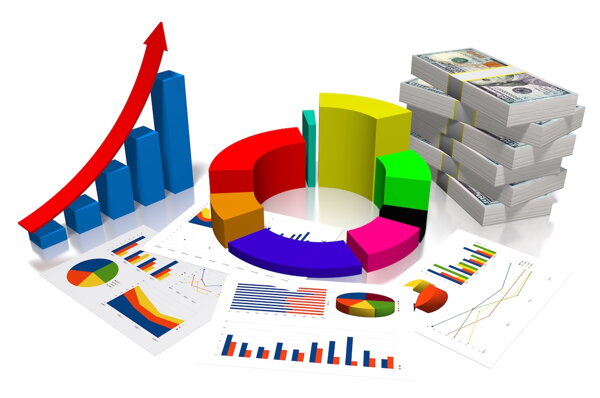 ADVANTAGES OF EXPORTING FOR COMPANIES
Companies export products and services for a variety of reasons. Exports can increase sales and profits if the goods create new markets or expand existing ones, and they may even present an opportunity to capture significant global market share. Companies that export spread business risk by diversifying into multiple markets. Exporting into foreign markets can often reduce per-unit costs by expanding operations to meet increased demand. Finally, companies that export into foreign markets gain new knowledge and experience that may allow the discovery of new technologies, marketing practices and insights into foreign competitors.
Exporting is very important for startups because it gives them a wide range of benefis and business opportinuties, which include the development of new products and new marketing ideas. Exporting also helps startups acquire information on new technologies in the global market, which motivate them to globally expand their business portfolios for a sustainable economic growth.
Trade Barriers and Other Limitations

A trade barrier is any government law, regulation, policy, or practice that is designed to protect domestic products from foreign competition or artificially stimulate exports of particular domestic products. The most common foreign trade barriers are government-imposed measures and policies that restrict, prevent, or impede the international exchange of goods and services. Companies that export are presented with a unique set of challenges. Extra costs are likely to be realized because companies must allocate considerable resources to researching foreign markets and modifying products to meet local demand and regulations.

Real World Example of Exports

We are giving you one example of an American export that makes its way all over the world is bourbon, a type of whiskey native to the U.S. (in fact, it is defined as a "distinctive product of the United States" by a U.S. Congressional resolution). Furthermore, if the liquor is labeled Kentucky bourbon, it must be produced in the state of Kentucky, similar to the way a sparkling wine must hail from the Champagne region of France to call itself "champagne." In every country, there are are hundred and even thousands of products to be exported and imported to the meet demands and the needs of consumers.