Why Partnership with MDACI
To fast track your business growth to a sustainable success, MDACI combines the following transitive business relationship between Defined Business Development Strategy, Acquired and Export Market, and Developed International Investment Portfolio.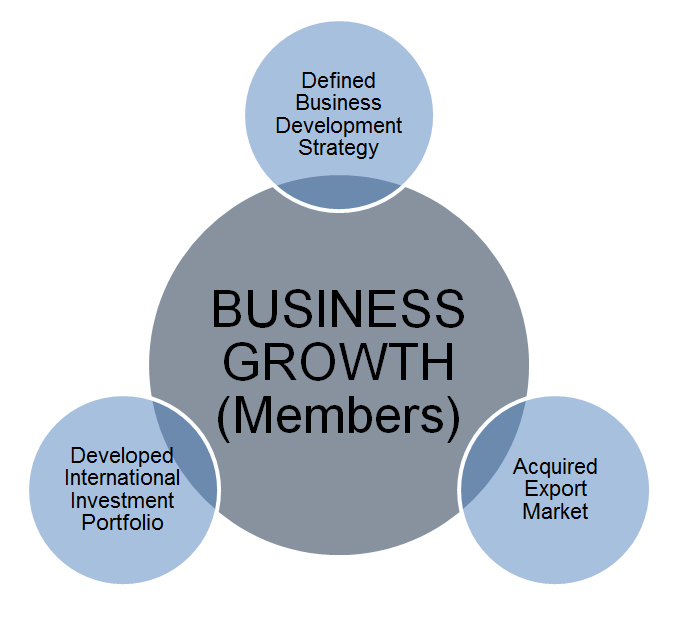 MDACI – an International Business Developer
There is in fact a big difference between MDACI and the other business development services providers. MDACI uses its own resources to build and develop its own strategic business opportunities and sustainable export markets, meaning export problems already solved for registered members. Once you register, you can immediately start your business activities within 24 hours maximum. The Company management philosophy is to maximize the interest of its all members and customers as its highest objective, without sacrificing the maximization of this value by following policies that:
minimize cost and waste while improving the quality of its member's products;
enhance the skills and satisfaction of its employees towards the quality of services to be provided to MDACI's members and Customers;
contribute to the development of MDACI's members and customers from which it draws its resources and sustenance.
MDACI – an International Export Market Developer
MDACI is not only an export market development services provider like other. Each member of MDACI is also stakeholder of MDACI building its own first International Trade Fair (ITF) in the West Africa, particularly in Nigeria to promote European export. The Phase I of the Trade Fair shall have a capacity of 1,000 stands, consisting of Five (5) Pavilions. This Trade Fair will host the MDACI's International Exposition (IE) organized in the first quarter of February of every year. The Trade Fair will be used all year around as an International Monthly-Organized Market (IMOM) for local and international visitors.
MDACI – an International Investment Company
MDACI is actually involved in an energy portfolio more than US$ 50 billion for Nigeria and Cameroon (ECOWAS) only, which is developed and owned by GAZELLE ENERGY LIMITED (GEL). MDACI is a major shareholder of GEL, owning a total equity of 55% of GEL. This investment capital has been demonstrated and proven by BGL Private Equity Limited/BGL Group, Nigeria's biggest investment bank in Nigeria. MDACI holds already 55% of the total share of GEL and 60% of the Total share of G-EDC.
NOTE: MDACI and its financiers always carry out a physical due process on every prospective member before being accepted as a full member and qualified exporter for our exports projects.