Description
This Riesling Wallachian (Ryzlink Vlašský) wine of the traditional variety has a typical fruity aroma with soft tones of hazelnuts, raisins and dried fruits. The taste is lively, fresh and fruity, supported by a strong acid with well-integrated tones of gooseberries, green apples and mirabelles.
Fresh, spicy and fresh wine that will suitably accompany salads and light vegetable dishes.
Fermentation in stainless steel tanks.
Purchasing and Consuming Alcohol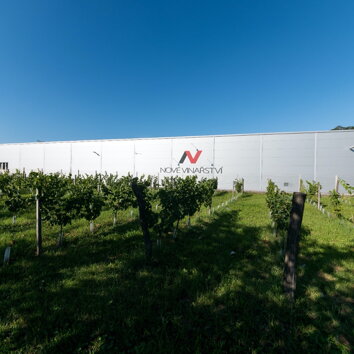 Age Restriction
This product is not for sale to young people under the age of 18. Hence, upon delivery, it is always necessary you confirm your age through a valid ID with picture, date of birth. The deliverer/driver will confirm electronically that age verification has been completed successfully, but will not be able to access your date of birth information once your delivery is complete.
The The Committee on the Rights of the Child (CRC) on the implementation of the United Nations Convention on the Rights of the Child suggests that the minimum age for the purchase and consumption of alcohol should be 18 years (CRC General Comment No. 20, 2016). The Council recommendation on the drinking of alcohol by young people, in particular children and adolescents (2001/458/EC) clearly states that children should not be targeted by manufacturers and that regulatory control of retailing should be strengthened. In general, the same age requirements as those for purchasing alcohol apply. View Details >>
---