Description
A complex wine full of juicy grapes and tropical fruit tones. The taste is pleasantly balanced thanks to the excellent ratio of acid and residual sugar. The wine is fresh, light and easy to drink. It has less than 11% alcohol and a slightly sparkling character.
Significant fruitiness of grapes is caused by alternating temperatures. The heat affects the maturity and concentrated aroma, the cold adds fresh fruitiness. It is fermentated in stainless steel tanks.
LAURENZ V. represents five generations of winemaking experience by the Laurenz Moser family and is inspired by legendary Professor Dr. Lorenz Moser III who earned international fame for his invention of the Austrian trellising system, which revolutionized vineyard cultivation right across Europe and put Grüner Veltliner on the map.
---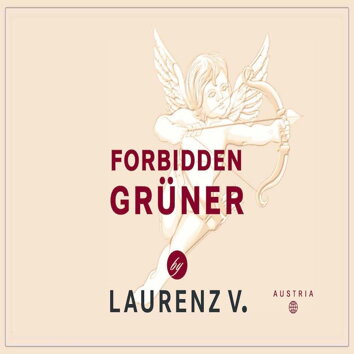 Purchasing and Consuming Alcohol

 Age Restriction

 
 

This product is not for sale to young people under the age of 18. Therfore, upon delivery, it is necessary to confirm that the recipient is over 18 years through a valid ID with picture, date of birth (this is valide for all customers). The deliverer/driver will confirm electronicaly that age verification has been completed successfully, but will not be able to access your date of birth information once your delivery is complete.

The CRC Committee suggests that the minimum age for the purchase and consumption of alcohol should be 18 years (CRC General Comment No. 20, 2016). The Council recommendation on the drinking of alcohol by young people, in particular children and adolescents (2001/458/EC) clearly states that children should not be targeted by manufacturers and that regulatory control of retailing should be strengthened. In general, the same age requirements as those for purchasing alcohol apply. View Details >>
---
---