Description
An excellent Czech beer brewed the traditional way, just like our forefathers taught us how to. It matures for at least 45 days and contains no chemical additives or accelerators. The use of high quality malt and hops, which mature in the fields of the Czech Republic, give the beer its wonderful bitter taste.
Key Technical Data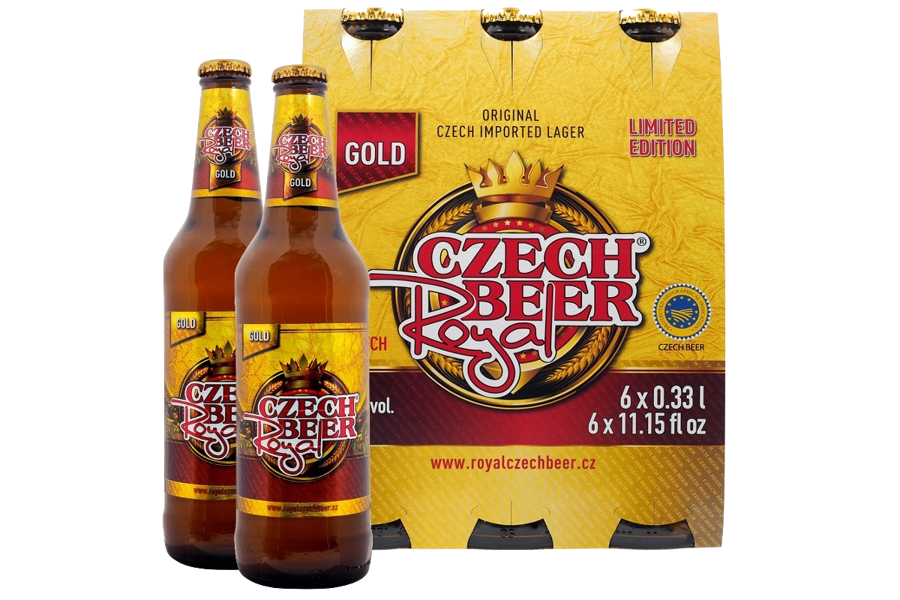 Bottles per Carton: 24 pcs
Cartons per Pallet: 48 pcs
Bottles per Pallet: 1,152 pcs
Pallets in 20ft-Container: 11 Pallets
Bottles in Container: 12,674 pcs
Shelf Life: 12 Months (pasteurised)
The 0.33 Bottles of Light Lager Gold shall be packed  in Cartons of 6 Units and Place on EURO Palllets with a full capacity of 1,152 Bottles (0.33 l /330ml). Our international registered companies (Air France Cargo, TNT, DHL, UPS, etc.) will safely deliver the goods to your indicated warehouse or port.
The Total Delivery Fee, include the cost of the Pallets, and the cost of the Container. You can always return the pallets to our nearest warehouses. Otherwise, at your own discretion, you can always resell them in the global market. 
Main Export / Global Sale Conditions
Delivery terms Incoterms 2010: Ex Works Czech Republic.

EUR pallet - 20,00 EUR / pc (attached offer does not contain the cost of the pallet).