INFRASTRUCTURE WORK FOR AMERICA'S BIGGEST MALL ABOUT TO BEGIN IN MIAMI
Added: 10.11.2019 1:07.04
10 November 2019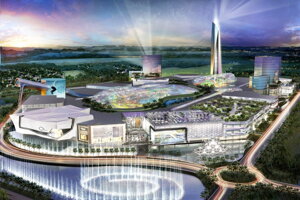 An interchange needed for America's biggest mall will begin construction shortly, with bids from contractors said to have been due earlier this week, according to Miami Today.  
Construction will begin shortly after bids are received, a representative said.
Developer Triple Five plans to spend US$220 million alone just on roadway and highway changes required for the project.
The mall cannot open until a Turnpike interchange is completed, expected in 2025, the developer's attorney said. Site plan approval isn't even on the agenda for the developer until 2020 since infrastructure work will take so long.
Utilities work is also now in design, with construction expected soon at a cost of US$7 million. Completion is expected in two years, with the developer covering costs.
American Dream Miami is expected to eventually become the biggest mall in America upon completion, with retail, dining and entertainment. Total cost is estimated at US$4.5 billion to US$5 billion.
In total, the project will include 7.2 million square feet with towers as tall as 50 stories. It will also have restaurants, the world's largest indoor ski slope, a walk-through aquarium, a skating rink, an ice-climbing wall, live theater venues for Russian ballet and Chinese acrobats and 2,000 hotel rooms.