REAL ESTATE INVESTMENT
 

BANKABLE REAL ESTATE INVESTMENT PROJECTS
Browse though our global bankable real estate investment projects, select and invest
Shopping Centres, Hotels & Offices

---

Get the best Commercial property Investment on our bankable Commercial Estate Projectis, including Shopping Centres, Hotels, Office Buildings, and-all. Browse in and start investing.

Interest Rate: from 3.5% to 25%
Investment: €50-€1,000,000,000 / project
Basic Requirment: Bankability and financeability

Manufacturing Plants & Warehouses

---

Become a global business owners by investing in our bankable industrial Investment properties, designed to guarantee you high ROI. Browse through and get the best deals.

Interest Rate: from 3.5% to 25%
Investment: €50-€1,000,000,000 / project
Basic Requirment: Bankability and financeability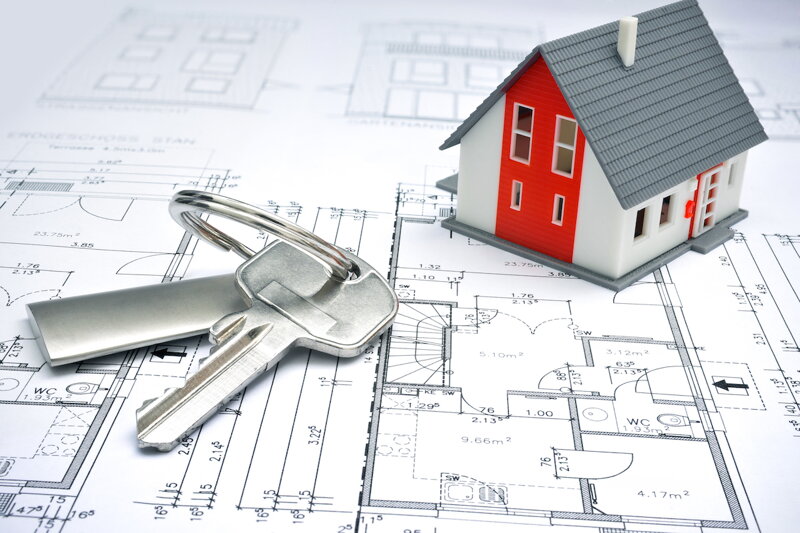 WHY INVEST IN REAL ESTATE?
MDAICREAL - YOUR PARTNER
Bankable real estate is an imperishable asset, ever increasing in value. It is the most solid security that human ingenuity has devised. It is the basis of all security, which enable you to easily access international investments and funds, and give leads to your business and sustainable economic growth. Other benefits include:
Steady Cash Flow

Great Returns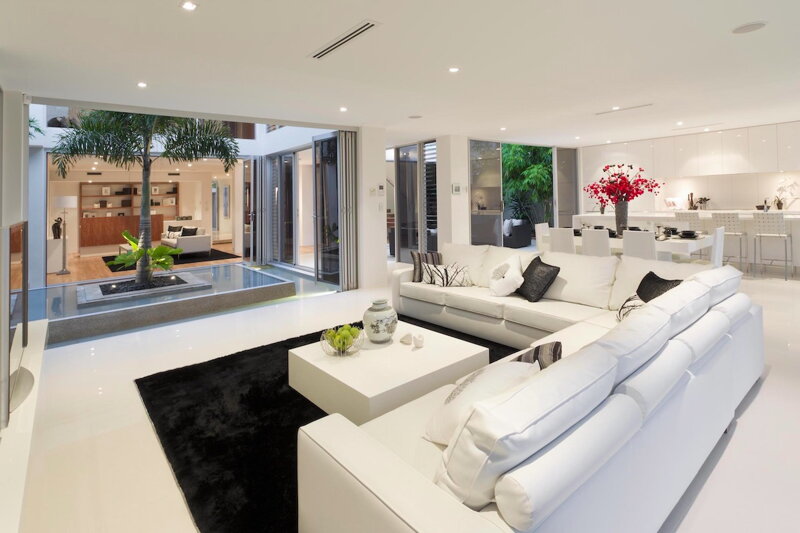 REAL ESTATE FINANCE THAT
SUITS YOUR BUSINESS
MDAICReal offers your business fast, hassle-free financing without any unnecessary admin, red tape or waiting periods.
Modern, digital solution

Easy and fast application process

Flexible terms and repayment schedules

Interest rates from 0.6% per month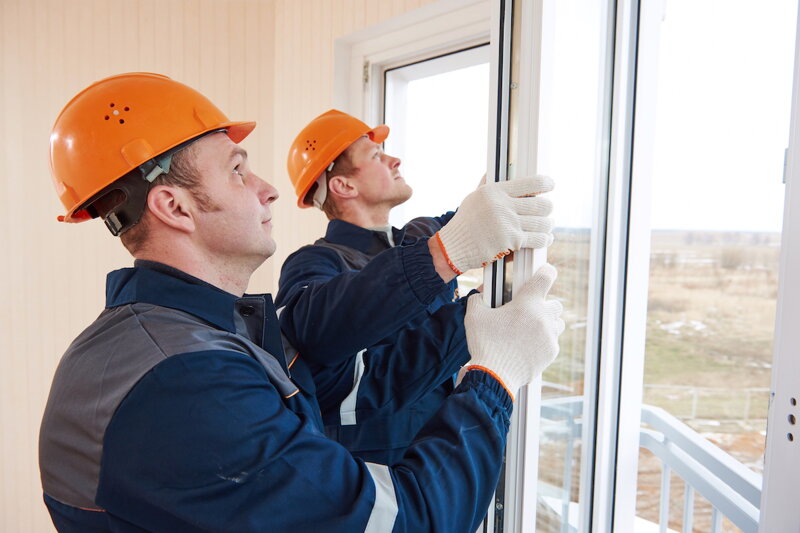 Development and EPCM loan
Development loans can be used for any real estate development project, consisting of bankable development, EPCM, and other works such as land deforestation, leveling, or infrastructure like road network, electricity distribution network, Potable water distribution systems, environmental development and improvement, and-all.
Intended purpose. Development, EPCM - residential, commercial and industrial.
Loan amount. €20 000 - €50 000 000. Please contact us to 

info@mdaicreal.com

.

Payment term. Up to 3 years.
Contract fee. Fill the form or email us to

info@mdaicreal.com

.

Collateral. Real Estate as collateral up to 75% LTV of collateral (any property).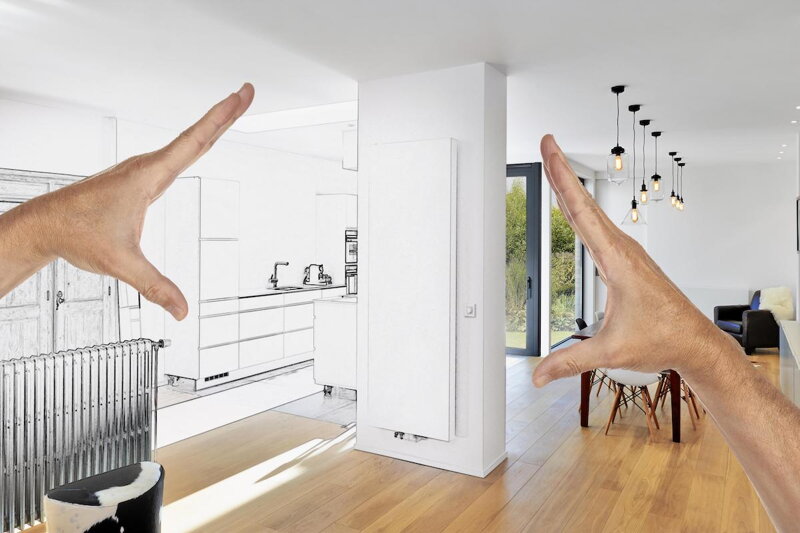 Bridge loan
A bridge loan is a short-term real estate loan that provides the project company or owner with the necessary capital to continue their project until a permanent loan solution is acquired. Bridge loans are typically used to finance the bankable development, to secure the purchase of a property through presale scheme, or as a means to exit a development.
Intended purpose. Finance

 secured for bankable development, EPCM, purchase, etc.

Loan amount. €20 000 - €50 000 000. Please contact us to 

info@mdaicreal.com

.
Payment term. Up to 3 years.
Contract fee. Fill the form or email us to 

info@mdaicreal.com

.
Collateral. Real Estate as collateral up to 75% LTV of collateral.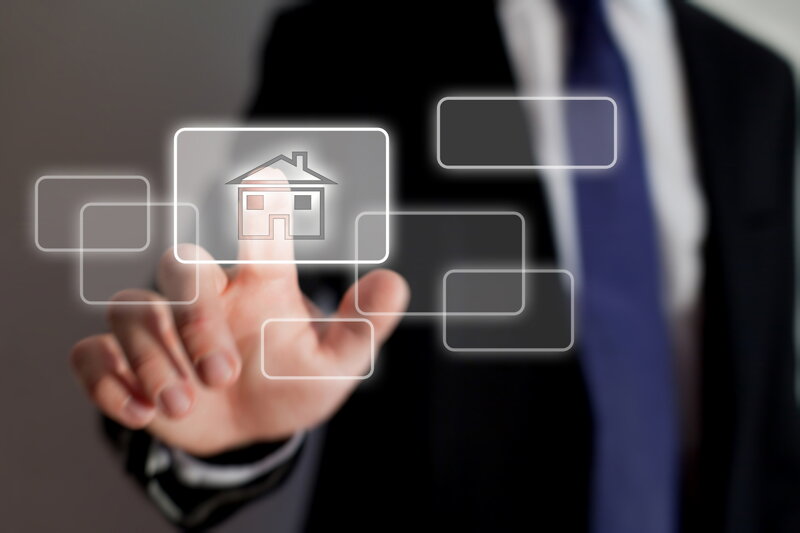 Business Loan
A business loan is used to raise capital for day-to-day business expenses and activities, including business expansion, the acquisition of equipment or goods, or to cover pending obligations like taxes and admin fees. A business loan can also be used to refinance a project or restructure assets.
Intended purpose. Capital raised for operations, business activities or expansion, etc.
Loan amount. €20 000 - €50 000 000. Please contact us to 

info@mdaicreal.com

.
Payment term. Up to 3 years.
Contract fee. Fill the form or email us to 

info@mdaicreal.com

.
Collateral. Real Estate as collateral up to 75% LTV of collateral.
Our Real Estate InvestmentMain information you need to know about our investment Program
Who we are – investing and financing program?
MDAICReal is an International Residential, Commercial and Industrial marketplace provided for property financing and investing. We operate in more than fifteen EU countries with nearly 100,000 investors who hail from 100+ countries. MDAICReal facilitates property-backed loans to SMEs, while enabling investors to earn returns by investing into these loans via an online infrastructure. 
Our vision is to make property financing and investing attainable for anyone, anywhere in the world. Our talented team of 60+ top-notch professionals is all about growth, on both a business and a personal level. Our core values are being determined, bold, and free to embrace diversity. We practice empathy and honesty every step of the way.
What is the mission of our Investing and financing Department?
MDAICReal's mission is to offer property financing and investment solutions through a single marketplace for both individuals and businesses globally.
What are the benefits of investing via MDAICReal?
MDAICReal makes it easy for investors to access a variety of real estate investments with a relatively small amount of capital. The minimum amount for investment is €50, which enables investors to create a diversified portfolio. All loans are secured with a mortgage. While every form of investing carries a degree of risk, we reduce this risk to our investors to zero by conducting thorough due diligence and by taking real estate security on every loan, in case the borrower is unable to repay their loan.
Who are our clients?
MDAICReal finances bankable projects, which have solid collateral, using first-rank mortgages, to achieve straightforward and secure funding in real estate lending. This model is especially useful for entrepreneurs who struggle with the`one-size-fits-all` policies of banks and gives everyone the opportunity to invest at an average historical interest rate of 12.5%. Currently, the borrowers and properties are in Czechia, Slovakia, Hungary, Poland, France, Croatia, Germany, Estonia, Latvia, Lithuania, Finland, Sweden, Portugal , The Netherlands, Belgium, Italy, and Spain, including other non-EU countries such as the United States, Canada, Luxembourg, Monaco, and Switzerland, whereas investments reach us from 120 countries. 100% of MDAICReal 's borrowers are small and medium sized companies.
What regulations apply to MDAICReal?
MDAICReal is regulated in every country, where it operates and applicable regulations exist. MDAICReal is preparing to apply for the European Union Crowdfunding Regulation once the application round opens.
How to send queries to MDAICREal's Customer Support?
Please, use the form below and describe the problem as accurately and clearly as possible. That way, we don't have to ask any additional questions, and we can start helping you straight away. If you're writing to us about a technical issue, we would highly appreciate a screenshot showing the error message. 
If you would like to inquire about a deposit made, please attach a payment order, if possible. If you send us a document or an image, please check that the document's quality is good and has all the necessary information. If you would like to inquire about a deposit made, please attach a payment order, if possible. If you send us a document or an image, please check that the document's quality is good and has all the necessary information.
Account settings and reporting Guideline on how to start using the marketplace and what to keep in mind
Why are investors from another country restricted from using MDAICReal's services?
Investors from some jurisdictions have been restricted from creating an account. This restriction can apply because of several reasons, for example:
the legislation of your country of residency requires a license or imposes regulatory obligations on MDAICReal;
your country of residence is considered a high-risk jurisdiction;
international sanctions have been imposed on your country of residence;
there are other regulatory risks due to which, we have decided not to service investors from such countries.
In addition to country of residence, this restriction may apply to private investors when their country of residence's tax is a restricted jurisdiction, and to a company investor when the company is registered in a restricted jurisdiction.
For more information, please see the clause 2.7 and 2.9 of the User Terms, or contact us at info@mdaicreal.com.
Who can invest on MDAICReal?
You must be at least 18 years old and have a bank account in any of the EEA member states, UK or Switzerland in order to lend through MDAICReal. We also have to perform certain "KYC" checks before you can start building your portfolio.
How do I start investing in MDAICReal?
To start investing, you need to sign up as an investor on our platform and follow the guideline sent to you via email to activate your user account. Before you are allowed to start investing, you are required to upload a copy of your government-issued identification document, fill in the required AML information and an appropriateness questionnaire. Once all this is done and we have notified you, you can transfer money to your MDAICReal virtual account and start building your portfolio. You can do so either by manual investing or by activating MDAICReal's Auto Invest feature, which will make the investments on your behalf, ensure you gain access to suitable loans and build your portfolio based on your desired criteria.
What is the minimum investment amount?
The minimum investment amount is €100.
What to do if I encounter any issues while registering or operating on the platform?
If you have not received the confirmation email after registration, please check your spam folder first. In most cases, you will find the email there. If you encounter any issues with receiving the SMS please do as follows: try to restart your phone, wait 15 seconds, and then try again. Also check if you have allowed and set to receive calls and messages, or A2P messages, from applications.
If you still have not received the letter or SMS, please contact our customer support via email info@mdaicreal.com.
How to change your account details?
In order to change your account details, such as e-mail or phone number, please visit your profile and change it under contacts.
For other changes, like your name, please send your request to MDAICReal support via info@mdaicreal.com with a copy of your ID and your new name and we will assist you with updating your data. Please send the request from the email address that is connected to your MDAICReal account.
The ID document used to verify my identity has expired. What happens now?
MDAICReal will send you several reminders that your document is expiring. Without a valid document your account will be suspended. During the suspension period you can still access your account, however you cannot make any transactions nor move any funds. As soon as the new document is uploaded and verified, your account will be reactivated. All your investments and funds will be kept safe and secured.
Is it possible to invest through a company or corporate business?
Yes, of course. You just need to create an investor account in your own name and at the end of the registration form, you have to choose "Select this if you represent a company". Make sure to add the full name of your business and the correct registry data. Before investing you are required to send us an accurate copy of your government-issued identification document.
Can I have multiple accounts?
Yes, you are allowed to have multiple accounts, personal and business, but each account must be registered with a different email address. You are prohibited from using your own referral code while registering a new investment account.
How to share your account with other selected users?
In order to share your account with family members or third-party service providers, please go to "My account" page and enter the invitee's e-mail under "Account sharing" tab. After sending the invitation, the invited person needs to accept the invitation via their e-mail. After accepting the invitation, they can view your account details. Please be aware that the invited person needs to have a registered and verified account on the mdaicreal.com marketplace. You can delete their access right at any time.
What is MDAICReal Premium?
MDAICReal Premium is a membership created for the platform's largest investors. The membership is available for all investors who's cumulative confirmed investments on the marketplace exceed €100,000. An automatic invitation will be sent as soon as an investor exceeds the proposed limit.
Where do I find data for the tax report?
You are able to receive the data for the tax report under your profile "Account statement" and "Reports" section. All data can be downloaded in a format suitable for you.
Where do I find data about my transactions and account information?
As MDAICReal aims to be fully transparent, we enable investors to gain access to their portfolio data 24/7. From the "account overview" tab investors can find reporting capabilities, a statement summary and full transactions list. From the "Portfolio" page investors can see their past and future expected earnings, their portfolio statistics and full portfolio overview along with the schedules and the sales opportunity via secondary market. All data is downloadable in a format suitable for you.
Where can I adjust my communication preferences?
It is up to you which e-mail notifications you want to receive from us. You are able to adjust your email preferences under your account at Settings – Communication. Feel free to select, which notifications you wish to get.
I want to archive my account, how can I do that?
We can manually archive your account if you do not have any outstanding claims or available funds. Please send your request to MDAICReal support via info@mdaicreal.com If you need to download an account overview or any other reports, please do so beforehand. After archiving the account this option will no longer be available.
Investment and risk Rates, fees and risks you need to know
How is my investment secured?
mdaglobalrealestate.com's loans are secured with real estate collateral and a mortgage that is established on the collateral property. Once the loan is fully invested, the borrower has to go to the notary office and enter into an agreement with the Security Agent to establish the mortgage. The mortgage will then be registered at the Land Register (with the Security Agent as mortgagee on behalf of the investors). The Security Agent is a separate limited liability company whose primary purpose is to hold securities for the benefit of investors making investments via mdaglobalrealestate.com / mdaicreal.com.
Difference between secured and unsecured lending and why is secured lending better?
An unsecured loan is a loan which does not have any collateral in place, such as land or apartment, and is solely based on a borrower's credit history and potential ability to repay. Secured loans have assets as collateral so that if a borrower cannot repay the loan, MDAICReal's security agent will start the asset sales process. Hereby, the risk of losing the money lent to the borrower is minimized.
If all loans are secured, why don't the borrowers approach banks?
After the credit crunch and the resultant recession, the risk appetite of banks was significantly reduced, which means that banks have tightened their lending criteria. Banks have strict criteria, which is not borrower friendly for such short-term projects, follows a very rigid funding structure, and thus many loan applications are rejected by banks. MDAICReal is a small and flexible organization, which is willing to help companies that are denied financing by banks despite having a strong business plan and solid collateral.
Is the interest rate fixed?
Yes, the interest rate paid by the borrower is fixed throughout the loan period. The payment frequency and interest rate can vary depending on the loan. The interest rate can however be increased should the loan be prolonged for more than 6 months – in such instance interest rate is increased by 3%.
Do I earn interest on funds, which I have not yet invested in loans?
We do not pay interest on uninvested funds. This is obvious. To get the best return out of our marketplace you should invest your available funds into open loans to minimize cash drag. MDAICReal has an Auto Invest function, which will take care of your investments without you having to worry about it.
What is calculated under "reserved balance"?
Once a loan is in "fully invested" status and has not reached the notary transaction yet, all adequate investments are marked in investors' portfolios as "reserved" funds.
Are the earned returns taxed?
The return that you receive from borrowers or MDAICReal is gross income, which means that MDAICReal does not deduct any tax from the amount. All returns earned from loans are treated by tax authorities as investment income and is thus subject to income tax. MDAICReal does not provide tax-related advice and recommends that you turn to a local tax advisor for additional information.
What is the procedure if the borrower cannot service the loan?
The aim of the due diligence is to assess the company's ability to pay back the loan. We do a thorough investigation of the borrowers' background, creditworthiness and current obligations. If applicable, the business plan and financial statements will also be investigated. As soon as the borrower is late in repaying an instalment, we will make contact on behalf of our investors to find out the reason behind the delay. In case of a delay, the borrower shall pay an indemnity specified in the general loan terms. When the borrower faces financial difficulties, we will try to find the best solution for both parties. If the borrower is unable to repay the loan, we will cooperate with our debt collection partners and security agent to recover the debt through selling the collateral via an auction that is organized by the bailiff agent.
What happens to my investment contracts if MDAICReal ceases to exist?
MDAICReal is a facilitator of real estate investments. we also offer  asset management services. All investment contracts are signed between the borrower and the investor, MDAICReal simply facilitates this transaction. All client funds are separated from MDAICReal's operational funds. Should MDAICReal suffer financial difficulties or go bankrupt, client funds are safe and can still be accessed. In such an unlikely event, a contractual entity will be appointed to take over the role of MDAICReal to serve all the investments.
What are the fees for investors?
Owning an investment account via MDAICReal is free of charge. MDAICReal charges a 3% fee for selling claims via the Secondary Market (the fee is applied to the seller) and a
€1
service fee, which is calculated and charged every time an investor withdraws funds from the virtual account. 
An "inactive account fee" is charged as contractual penalty to users who have deposited funds in their accounts but who have not made any new investments on the Primary or on the Secondary market for the last 12 months and who have no active loans in their portfolio. The fee will be applied monthly in case there is a positive balance on the user's account. If the cash balance is €0 then the fee will not be applied. If the user makes an investment, the account status will be switched to active again.
All fees can be found in our
price list
.
Loans and borrowers Information concerning loan types and borrowers
Who can apply for a loan and what is the procedure?
MDAICReal's loan managers will make contact with potential borrowers as soon as an enquiry or application has been submitted via our homepage or customer support email info@mdaicreal.com. We will go through the loan application in detail and ask more questions or request additional documentation where necessary. It will take approximately 2-3 days to evaluate the application and write the loan application, assuming all documentation is in place. After the final credit committee confirmation, the loan will be opened for investing on the marketplace.
The syndication process can take anything from a few minutes up to 2 weeks. How fast the loan is funded depends mostly on the attractiveness and terms of the project.
Which documents are required to apply for a loan?
The list of required information and documentation includes but is not limited to information on the requested loan amount; loan period; interest and repayment schedule; description of the project – how the money will be used; description of the mortgage (location, condition); appraisal report; business plan; pictures of the collateral if applicable; information about the borrower's previous projects and introduction of the borrower. All documents can be uploaded in the loan application form. Additional documents can be sent to info@mdaicreal.com or directly to your appointed loan manager.
What is the difference between a development, bridge and business loan?
The difference between these terms is:
A development loan is a loan that it used to finance the bankable development's planning process or the bankable development or EPC of the property itself.
A bridge loan is a short-term loan used to meet current obligations before securing a permanent financing option, enhancing the value of the property or selling the underlying asset.
A business loan is a loan that is used to raise capital for supporting the day-to-day activities of the firm, business expansion, acquisition of equipment or goods, cover pending obligations (taxes, etc.).
Despite the loan type, all MDAICReal's loans are secured with a mortgage.
What is an "open" loan?
The loan is in "open" status if the syndication period is ongoing and investing in the loan is still possible. Once the loan is full, the loan is placed to "fully invested" status.
What is a stage loan?
Many developers face the challenge in which the current value of their development object does not enable them to raise the capital that is needed to complete the development object entirely. As MDAICReal only lends against the current value of the collateral not the future value, then for development loans, we often make use of the stage financing method. This means that when the first investment round of an object enables the borrower to increase the collateral value of the property by developing the object further, then in the context of the given LTV the investment amount can increase via next stages of the loan. All loans are funded solely based on the current value of the object and a precondition for every stage is a new updated valuation report and/or the cost report of the collateral or its construction
What is LTV and projected LTV?
Projected LTV represents an LTV figure that MDAICreal's team is willing to offer for this particular project as a maximum. This indicates that within the next upcoming stages of the loan the LTV of the loan might increase up to the projected LTV figure.
Can I use land or forest as a security asset for the loan?
Yes, we do offer loans secured by land, forest or other types of real estate (residential, comercial or industrial property).
What are the fees for the borrower?
MDAICReal charges 3-4% of the total loan amount in case of the successful funding process and a 0-2% annual administration fee. In case of a delay in the loan repayment, several penalty fees need to be paid by the borrower.
Can loans be repaid earlier?
According to MDAICReal's user terms, early repayments are allowed and accepted without penalties. The schedules are automatically changed when there are some returns and due to earlier repayment, the interests are re-calculated. Interest is calculated solely for the period the funds were used by the borrower.
What happens when the borrower wants to extend the loan period?
If the borrower wants to extend the initial contractual loan period, MDAICReal will investigate the reasons and assess the situation accordingly. If the loan period is to be extended, the borrower will be obliged to pay a fee to cover additional documentation expenses. An extension up to 6 months is allowed under the existing credit conditions. For an extension from 6 to 24 months, the interest rate is increased by at least 3%.
Where do I find the latest updates of a loan I have invested in?
MDAICReal aims to keep its investors updated via the loan update section, which can be found within the "update" section in the upper right panel when logged in. It is important to understand that MDAICReal posts updates as soon as we have significant and specific information to provide. For defaulted or late loans, we aim to publish an update in every 30 days.
Money movementDeposits/withrawals and all the needed information about money movement on you account
Where do I find the latest updates of a loan I have invested in?
Investors' money is held in a segregated client money bank account. The account is separate from MDAICReal's operational bank account and is protected in the unlikely event that anything happens to MDAICReal. Any uninvested money that is in your account can be withdrawn instantly. Investors funds are being kept partially within the Lemonway payment service provider in BNP Paribas, and in Raiffeisn Bank.
How to make deposits to my virtual account and what payment options are accepted?
All details required for making a payment can be found by logged in users on our webpage under the "deposit/withdraw" section. Users are welcome to make their deposits to MDAICReal via SEPA payments, Raiffeisen Bank link, but also through third party service providers such as Wise Borderless, Lemonway, Revolut and Paysera. A user's deposit is the means to verify the bank account, hence the deposit needs to be done from the investor's personal bank account! If you are using the Wise service, please make sure you are using a multi-currency account for your deposits. More information can be found here. Attention should also be paid to the countries where such accounts cannot be opened - you will find the countries listed here.
Please be aware that MDAICReal only accepts euro payments - unfortunately, payments in other currencies will be rejected.
I have made a deposit, how long does it take to transfer the funds to my account?
Once the funds have arrived in our project bank account, they are allocated to your virtual account at regular intervals during the day, from Monday to Friday. At the weekends, this may take more time. How quickly the funds will be in your account depends mostly on which bank you use. Our experience shows that it usually takes 1 day in Czechia and 2-4 days in other countries. Should you have any concerns regarding transfers, please contact our customer support via email info@mdaicreal. We are always here to help!
How can I change my bank account?
In order to change or add another bank account details on our platform, you need to make a deposit from the new bank account first, upload a proof of ownership document on the Deposit / Withdraw page, and finish with the verification step. When making future withdrawals, you can choose which linked bank account you wish to conduct withdrawals.
I want to withdraw funds from my account, how can I do that?
All details required for withdrawals can be found by logged in users on our webpage under the "deposit/withdraw" section. Withdrawals are only made to the bank accounts you have registered in the MDAICReal system. The bank account owner's name has to match the MDAICReal account owner's name. These steps are required to ensure that your funds are not compromised, even if someone manages to get hold of your account access details. Cross-border regular SEPA payments between banks normally take 1-2 banking days, depending on the time the payment was initiated as well as the bank. At MDAICReal, all transfers are processed instantly. If you need to move your funds in a faster manner, please use the instant SEPA payment (if supported by your bank). We always recommend that investors keep adequate funds on their MDAICReal virtual account to ensure not missing out on great investment opportunities as they get published.
What is Lemonway?
Lemonway is a payment service provider ensuring efficient and secure means for handling investors' funds and transactions. Lemonway is regulated by the ACPR – Banque de France since 2012. MDAICReal is gradually moving investors to Lemonway, hence not all investors' accounts are currently in Lemonway but also in Raiffensen Bank. Lemonway accounts are in the name of the beneficiary (investor or borrower) and they are opened automatically when you sign up and are verified on the MDAICReal marketplace. All money movements are initiated based on your instructions/activities on the MDAICReal interface.
Lemonway users receive a personal IBAN account ensuring full segregation of investors' funds. When making deposits to your virtual account, you need to transfer funds to your personal IBAN account in Lemonway. Similarly to regular deposits, all account data can be found from "deposit / withdraw" section.
.
Investment Strategies Thorough explanation about the Investment Strategies feature and its benefits
What are Investment Strategies and how to make use of them?
Investment Strategies represent an automatic investment tool (evolution of Auto Invest) which enables you to establish the criteria of your desired investment portfolio and we will do everything else for you by ensuring allocation to suitable loans on the marketplace. Minimum investment amount is EUR 55 and you can reactivate, deactivate or change your strategy at all times.
How to set up your Investment Strategies?
To choose a strategy that will build your portfolio for you, select the "Invest" page from the upper panel while logged in and enable the feature. The investor has the opportunity to choose from a variety of criteria while seeing an overview of past loans and how many loans the selected criteria apply to. You also have the option to choose between 2 pre-determined strategies: Conservative and Balanced. More details can be found directly on the Investment Strategies activation page.
How will using Investment Strategies work for you?
The feature will make investments for you based on your selected strategic approach to building your portfolio. Either you choose the balanced or the conservative strategy or decide to build a fully customized strategy, the feature will make binding investments on your behalf. Investments will be made into both newly published and already available loans subsequently to activation of the Investment Strategy feature if the chosen criteria are met.
Can I still invest manually after enabling Investment Strategies?
Of course. You can choose to disable the Investment Strategies feature at any time and keep a close eye on your investments manually. You can also invest via Investment Strategies and manually simultaneously. You can easily activate or deactivate the Investment Strategies feature from the "Investment Strategies" page. It is important to keep in mind that all limitations and rules applicable for manual investments also apply for investments made through the Investment Strategies feature.
What are the available Investment Strategies?
Conservative investment strategy.
 This strategy represents the optimal balance between average interest rate, collateral value, and a low-risk approach. For investors who don't mind being a bit more patient if it means their portfolio is extra secure.
Balanced investment strategy. Just like the name says, the approach here is tilted towards maximizing your returns while still keeping security at a premium, but with a slightly higher tolerance for risk. The perfect balance if the yield of your portfolio is your main aim.
Custom investment strategy. For the more experienced investor who knows their LTVs from their collateral value and their bridging loans from their development loans, this fully customizable strategy will hit the sweet spot. You'll be able to set up Auto Invest to meet your exact criteria, adjust it any time you want to, and exercise total control over your investment automation.
You can read about the currently applicable loan criteria for each of the available Investment Strategy from the activation page.
Why my Investment Strategies invested a smaller amount than I have indicated in settings?
Increasing the Automated Investment Strategies investment amount over EUR 50 does not always guarantee that the investment is made to the respective extent. While the application endeavours to make investments in the amount you have set, in some cases the application may also calculate a smaller amount for the investment. The application prefers investors who have set EUR 50 as the investment amount, which means that the investments of such investors are drawn into projects first followed by investments of investors who have set a larger investment amount.
.
Referral Program Investment Bonuses and Investment withdrawal
What is the Referral program?
The referral program lets you earn extra bonuses by inviting friends, acquaintances, and family members to join the platform.
To receive your bonus, you should share your personal referral code (MDAICR code) with the potential new investor.
A successful investor registration is counted when a new investor verifies their account and invests any amount into any of MDAICReal projects that reaches "funded" status.
Can I withdraw the Investment credit?
The user can withdraw the investment credit after successful investment in a primary market project once the project is repaid.
Secondary market feature information
What is secondary market and who can use it?
The Secondary market is a feature through which investors can prematurely sell their investments, should they have the need for additional liquidity. The Secondary market can be used by all investors who are involved in MDAICReal's investment opportunities. From the buyers' side – all registered and verified MDAICReal users are welcome to purchase investments from the Secondary Market.
How are returns divided among the seller and the buyer of an investment?
All returns are divided between the two parties based on their actual investment duration. Meaning that the seller is entitled to all interest payments made before they sell their claim, while the buyer receives all interest payments after they purchase the claim. However, the seller can choose to sell at a more expensive rate (up to the amount of unreceived interest), although such a sale is unlikely to attract a buyer. If the buyer purchases a loan that is in debt, meaning that certain penalties, indemnities or interest payments have not been done and the claim exists, then all claims and any potential proceeds will belong to the buyer. Once the seller has sold an investment, they have no future claims to any of the proceedings.
What are my obligations from using secondary market?
Investors need to keep in mind that all Secondary Market investments are binding and the same conditions apply as for all the Primary Market investments. An investor can sell their claims immediately after the funding process if the claim is from a Primary Market investment. If the claim is purchased from the Secondary Market, please be aware that a 30-day sales restriction applies.
How to use the secondary market feature?
If you wish to sell your claims, you can choose the claims from the "Portfolio" page by clicking the basket icon in the loan portfolio list. The seller can choose the price of the claim, hence also the return for both the seller and the buyer. The investor can only sell the entire claim, the claim cannot be halved or partially sold. All contracts are established in a manner that all previous contracts are handed over to the buyer, including all bonus contracts if applicable.
How liquid is the secondary market?
The liquidity of the Secondary Market depends heavily on the interest of the platform's fellow investors. There is no guarantee that an investment placed for sale will be sold.
How is AROI calculated in secondary market claims?
The formula of AROI calculation is: Annualized return = Expected Earnings / Remaining Period * 365 / Principal Purchased.
Can I (as the seller) cancel my secondary market bid?
Yes, as a seller you can cancel your Secondary Market bid at any time, assuming that the investment has not been purchased yet. Please be aware that the bid will be automatically cancelled after 14 days, if the investment has not been purchased during this time period.
How much are the fees for using secondary market?
There are no fees for using the Secondary Market for the buyer. For the seller, a 3% transaction fee will be applied.
.
Instant exitAll you need to know
What is the Instant Exit program?
The Instant Exit program is a voluntary feature that can be used for immediate liquidity through selling the claims in an investor's portfolio. When using the Instant Exit feature a fixed 35% discount on the outstanding principal amount is automatically applied. The Instant Exit feature is only available once there are sufficient funds in the Instant Exit pool and when the pool has not reached the pre-set exposure limits. Please be aware that the current feature has limited availability as the product is in beta-testing mode.
What restrictions apply when selling your claims via the Instant Exit feature?
As of today, the Instant Exit pool is limited and as a result certain limitations apply to ensure the needed diversity for the period of beta-testing the product. Limitations on the total pool of claims sold via the Instant Exit feature are as follows:
Maximum exposure into one loan in the total pool of funds - 10%
Maximum exposure into one borrowing company's and/or representative's loans - 25%
Maximum exposure into loans funded against one collateral property - 25%.
SEND YOUR REQUEST
Tell us how we can help you and we'll revert back shortly.