SALE AND RENTAL LISTING PLANS
Select your right property listing plan and start selling or renting worldwide
We are one of the world's biggest Property Listings Search Engine, with the largest business portfolio (including property sale, rental, redesign, upgrading, modernization, and investment) developed for your sustainable economic growth. Our Global real estate platform, mdaglobalrealestate.com, is designed to attract over 3 million visitor a month from over 170 countries. List your property now and reach the global audiences with millions of buyers every day. We are the only global real estate platform that lists and sells your properties in more that 24 languages, saving you huge amount of money, time and stress. Your listing is also syndicated to tens of high-traffic newspaper and media sites worldwide as provided HERE.
We list all categories of properties (residential, commercial and industrial properties), including all types or style of properties sucha condos, apartments, penhouses, villas, hotels, shooping centers, and multipurpose warehouses, etc. We also list sspecial properties such as cabanas, mobile houses, cottages, sea ports, hospitals, parking spaces, garages, special economic zones and others to perfectly meet your business requirements and expectations. Don't wait register now and get the best deals.
Benefits of becoming member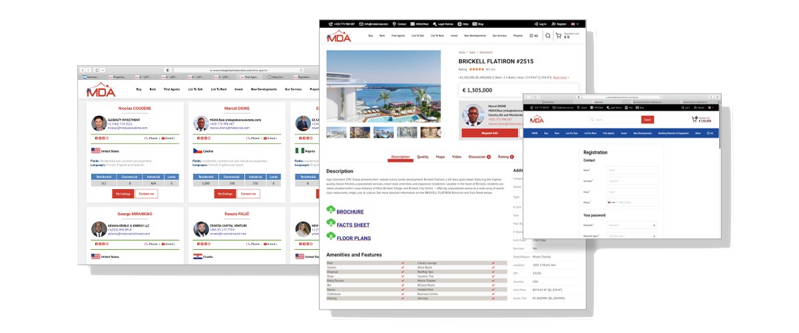 Registration, posting, and uploading
After registering (or creating your account), you can easily proceed with your membership payment fee or listing fee before uploading and posting your properties for sale or for rent on, mdaglobalrealestate.com. You can list residential, commercial and industrial properties, including land and islands for sale or for rent. Create your ACCOUNT now.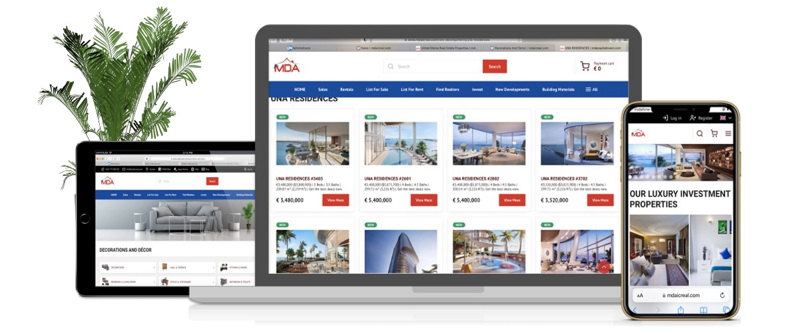 Creating your listing and publishing
We create the listing and then publish it for you. We write a short description of your property proving all the key data and  information, upload quality photos (1200 x 800 px in jpg format), list the amenities, and then simply publish it worldwide. POST YOUR PROPERTIES FOR SALE or POST YOUR PROPERTIES FOR RENT to start your Local and Global Real Estate Business journey. 
We list, market and proactively track and reach your target audience worldwide through strategic syndicated listings and multiple social media channels to buy or rent your properties. Select your right plan up and get started now.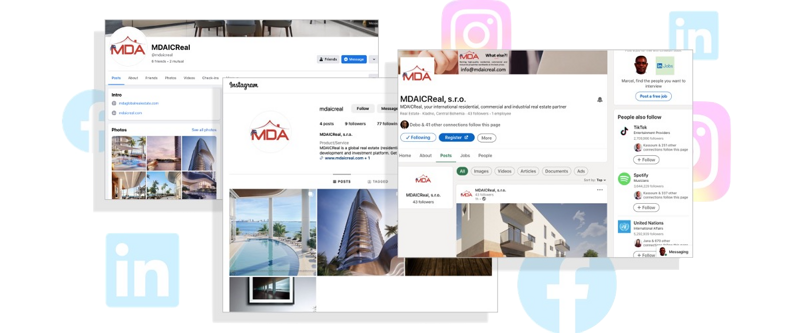 Social media channels
We also share your listings through our combined to our tens of thousands follower across our Facebook, LinkedIn and Twitter social media platforms and daily email and newsletter campaigns, ensuring that you find the right buyer or tenant at the shortest time possible. Consortium of our global listing partners
Your listings on our global platform, mdaglobalrealestate.com, are automatically launched and published on other prime and high-traffic 3rd-party real estate sites to actively and speedily sell or rent your properties in the global market. Our listings consortium and partners include, MDAICReal, M&M Reality, and tens of other online news and newspapers websites with millions of monthly visitors.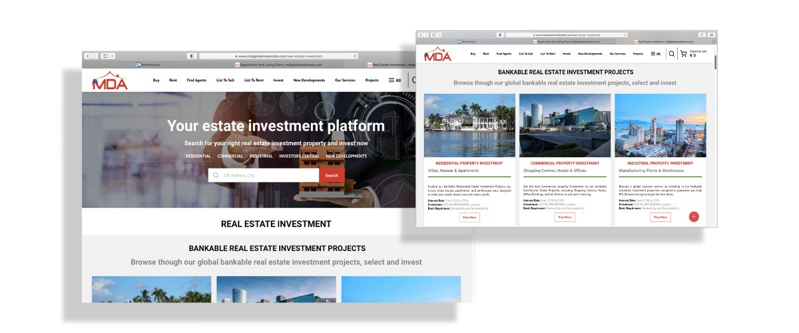 Internal acquisition by mdagobalrealestate.com
The platform, mdaglobalrealestate.com, may also buy, develop, own and operate or sell or lease your property if commercially demonstrated bankable within its own investment programmme. Our primary focus is to actively sell or rent your properties, using all the best and most innovative marketing and sale stratgies. Your satisfaction is our busines success.